Thermann Hot Water Prices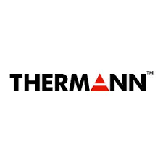 Thermann offer a range of hot water systems including continuous flow, electric storage, gas storage, electric boosted solar, gas boosted solar and heat pumps. From the outset, the goal at Thermann has been to deliver the ultimate hot water experience. Their products feature the latest innovations and technologies, are easy to install and come with a market-leading warranty. Thermann stands by their products, and this is why they have become a trusted name in hot water systems.
Thermann have a wide aftersales support network as they are supported by Reece. There is a large selection of different sizes and models to suit all needs, and some of the storage systems are made right here in Australia.
Electric and Gas Storage Systems
Sizes range from 50L through to 135L. Electric systems heat water through the use of an electric element and come with a 7-10 year warranty. Larger sizes also come with an upgraded/thicker anode which improves longevity.
Gas storage systems come with an adjustable thermostat, allowing you to take full control over your water heating needs and reduce your operating costs. They can run on either natural gas or LPG and are ideal for any family.
Solar Options
Thermann offer evacuated tube solar hot water systems in a choice of gas boosted or electric boosted. Enjoy reliable access to hot water whilst reducing your energy consumption. Both systems harness the energy of the sun, only using the electric element or gas booster when necessary.
Gas Continuous Flow
Never run out of hot water again with a Thermann continuous flow system. These systems have a 6 star energy rating, with water being heated on demand by the gas burner. They come with a 12 year warranty for peace of mind.
Heat Pump
Thermann heat pumps are made in Germany, and they heat water with the help of ambient air. They are quiet, efficient and ideal for a wide range of climates including cooler areas.
Make an investment in quality, explore the full range of Thermann hot water systems from NSW Hot Water today.
No products were found matching your selection.