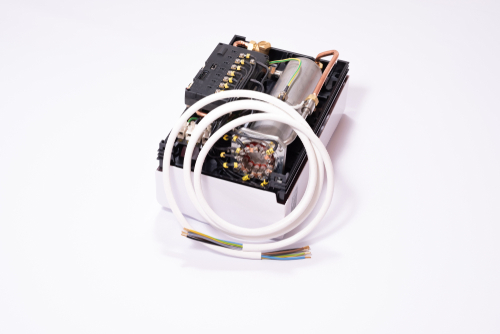 Continuous Flow Water Heater Proving Popular For A Reason
This Spring, a popular choice in hot water heater by clients of NSW Hot Water has been our instantaneous water heaters, otherwise known as continuous flow hot water heaters or instant hot water systems. These provide an efficient solution to hot water heating needs and cost between $1,500 and $2,000. 
Supplying direct from all major retailers including Rheem, Renai and Dux, we stock a large selection of continuous flow hot water heaters at NSW Hot Water. We will have products available into the Summertime and can install anything you purchase from us.
A continuous hot water system heats your water when you need it. This makes the option affordable and eco friendly. Hot water will be provided day in and day out by a static heater that only heats the supply, not the storage unit. NSW Hot Water guarantees all-day and all-night hot water provided by our hot water tanks. 
You won't need to wait hours for hot showers or freeze in the shower due to a lack of hot water supply. When you buy a continuous flow hot water heater you may enjoy warm to boiling hot water each hour of the day. Furthermore, with quick and affordable hot water installation by NSW Hot Water, you can clean yourself properly minutes after we've left the premises.
How Do Continuous Flow Hot Water Heaters Work?
Although there are several varieties of continuous flow hot water systems, they all run on the same foundation. The system takes cold water from your wait main supply, and pushes it through a heat exchanger or glowing element that is heated by gas or electricity.
When the tap is turned on, the heating element is triggered. The heat pumps heat the water to a desirable steamy temperature before it is expelled from the shower head or sink faucet. In a gas hot water system, gas is used to ignite a burner, in an electric water heater system, your regular electricity supply is utilised to trigger a heating element. Electric systems tend to be slightly less efficient than gas heater systems.
Benefits of a Continuous Flow Hot Water System
The benefits of a continuous flow hot water system not only include everyday all night access to hot water. Because an instantaneous hot water system only uses a small hot water storage system to hold hot water, four main advantages become evident:
The system never runs out of hot water, so you never need to wait for a refill.

The system doesn't waste energy keeping water hot over extended periods. It is energy efficient.

The system is more environmentally friendly because of the two aforementioned.

The system is efficient to store because the storage tank is rather more compact.
It's these benefits that have made NSW Hot Water's continuous flow systems the most popular this Spring. We can provide these benefits to your home too. If you are building a property or have recently moved into a fix me upper, contact NSW Hot Water to discuss supply and installation of your instantaneous hot water system today.
Our service is courteous and professional at all times. We eagerly anticipate your phone call and always are happy to answer any questions before arranging a quote. We are open for business 24/7 and can be reached on (02) 9722 4500.